Former Group Members – Antiguos Miembros del Grupo
Group founder Prof. Dr. Roland Weingärtner

ODr. Roland Weingärtner founded the Materials Science Group of the Physics Section at the Pontificia Universidad Católica del Perú (PUCP) in 2005 in the frame work of a research project funded for 5 years by the Deutsche Forschungsgemeinschaft (DFG) in collaboration with the Friedrich Alexander Universität (FAU). The DFG project in 2005 included the setup of a new laboratory, installing a RF-sputtering deposition system. This enabled the deposition and study of the light emission properties of amorphous wide-bandgap semiconductors SiC, SiN and AlN doped with rare earths (RE). During his leadership, the group has expanded its activities covering wider research topics which have been supported by different projects in recent years. In 2018, after 13 years of pioneering work in Peru, Dr. Weingärtner returned to Germany to continue his career. For both his professional and private future, the Materials Science Group wishes Dr. Weingärtner all the best and continued success.


El Dr. Roland Weingärtner fundó el Grupo de Ciencia de Materiales de la Sección de Física en la Pontificia Universidad Católica del Perú (PUCP) en 2005 en el marco de un proyecto de investigación financiado durante 5 años por la Deutsche Forschungsgemeinschaft (DFG) en colaboración con la Friedrich Alexander Universität (FAU). El proyecto DFG en 2005 incluyó la instalación de un nuevo laboratorio, la instalación de un sistema de deposición por pulverización de RF. Esto permitió la deposición y el estudio de las propiedades de emisión de luz de los semiconductores amorfos de banda ancha SiC, SiN y AlN dopados con tierras raras (RE). Durante su liderazgo, el grupo ha ampliado sus actividades cubriendo temas de investigación más amplios que han sido apoyados por diferentes proyectos en los últimos años. En 2018, después de 13 años de trabajo pionero en Perú, el Dr. Weingärtner regresó a Alemania para continuar su carrera. Tanto para su futuro profesional como privado, el Grupo de Ciencia de Materiales desea al Dr. Weingärtner todo lo mejor y el éxito continuo.
roland.weingaertner@freenet.de
MSc. Julian Lich

Development of an optomechanical system to enable in-situ spectroscopy of luminescent thin-films doped with rare earths during deposition by RF magnetron sputtering.

Desarrollo de un sistema optomecánico para permitir la espectroscopia in situ de películas delgadas luminiscentes dopadas con tierras raras durante la deposición por sputtering de magnetrón de RF.
julian-andreas.lich@tu-ilmenau.de
Lic. MSc. Liz Margarita Montañez

Synthesis and optical characterization of amorphous silicon carbide (a-SiC) thin films and related materials.

Síntesis y caracterización óptica de películas delgadas de carburo de silicio amorfo (a-SiC) y materiales relacionados.
BSc. Wilson Aponte Huamantinco

Investigation of thermal treatments for thin films of SiC and AlN doped with Tb and deposited on different substrates.

Investigación de tratamientos térmicos para películas delgadas de SiC y AlN dopadas con Tb y depositadas sobre diferentes sustratos.
Dr. Ing. Oliver Erlenbach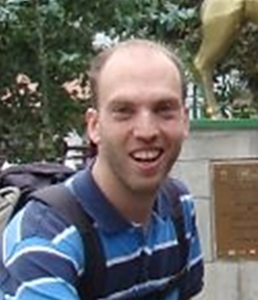 In 2005, Oliver Erlenbach student at the Friedrich-Alexander University Erlangen-Nuremberg came to the PUCP in order to perform his PhD in materials science, financed by the DAAD. This PhD has been carried out within the framework of cooperation with the PUCP and University of Erlangen. A major part of the scientific research for this PhD took place in Lima, Peru, where Oliver Erlenbach participated in establishing a new material research laboratory for the production of thin films using RF magnetron sputtering deposition in the framework of a DFG/BMZ project. In his PhD thesis, he focused on the optical characterization of lanthanide doped (SiC)1-x(AlN)x-films in particular.

En 2005, Oliver Erlenbach, estudiante de la Universidad Friedrich-Alexander Erlangen-Nuremberg, llegó a la PUCP para realizar su doctorado en ciencia de los materiales, financiado por el DAAD. Este doctorado se realizó en el marco de la cooperación con la PUCP y la Universidad de Erlangen. Una parte importante de la investigación científica para este doctorado se llevó a cabo en Lima, Perú, donde Oliver Erlenbach participó en el establecimiento de un nuevo laboratorio de investigación de materiales para la producción de películas delgadas mediante deposición por pulverización catódica con magnetrón de RF en el marco de un proyecto DFG / BMZ. En su tesis doctoral, se centró en la caracterización óptica de las películas x dopadas con lantánido (SiC) 1-x (AlN) en particular.
MSc. Gonzalo Galvez

Setup and improvements of the trial rf- magnetron sputtering system. Preparation of (SiC)1-x(AlN)x thin films and their structural and optical characterization.


Configuración y mejoras del sistema de sputtering de magnetrón rf de prueba. Preparación de (SiC) 1-x (AlN) x películas delgadas y su caracterización estructural y óptica.
MSc. Katia Zegarra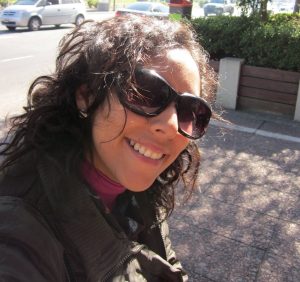 Optical and vibrational properties of amorphous silicon nitrite thin films (a-SiN) grown by rf magnetron sputtering.


Propiedades ópticas y de vibración de las películas delgadas de nitrito de silicio amorfo (a-SiN) cultivadas por pulverización con magnetrón de RF.
Jose Antonio Beccera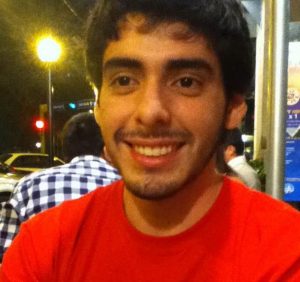 Effect of the oxidation on stability of amorphous silicon nitrite thin films (a-SiN).

Efecto de la oxidación sobre la estabilidad de las películas delgadas de nitrito de silicio amorfo (a-SiN).
MSc. Johan Llamoza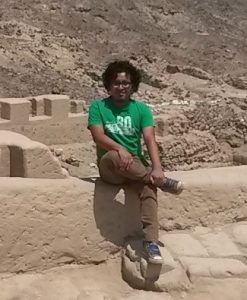 The spectra generated from thin films in the order of nanometers (200-500 nm) produce additional spectrum fringes that impede the analysis of samples, furthermore it produces fictitious transmittance greater than 100%. This work aims to mathematically describe these fringes, to implement the Hodrick-Prescott algorithm, which estimates the cyclical part of a data sequence, baseline data in our case. With the specter corrected estimate the number bonds of the sample, and percentage of crystallinity. Finally study the degradation of the samples.


Los espectros generados a partir de películas delgadas en el orden de los nanómetros (200-500 nm) producen franjas de espectro adicionales que impiden el análisis de muestras, y además producen una transmitancia ficticia superior al 100%. Este trabajo tiene como objetivo describir matemáticamente estas franjas, implementar el algoritmo Hodrick-Prescott, que estima la parte cíclica de una secuencia de datos, datos de referencia en nuestro caso. Con el espectro corregido, estimar el número de enlaces de la muestra y el porcentaje de cristalinidad. Finalmente se estudia la degradación de las muestras.
MSc. Sandro Espinoza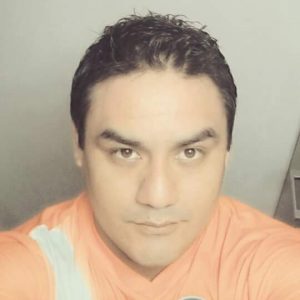 Synthesis and characterization of hydrogenated aluminum nitride (AlN:H) thin films for photovoltaic applications.

Síntesis y caracterización de películas delgadas de nitruro de aluminio hidrogenado (AlN: H) para aplicaciones fotovoltaicas.