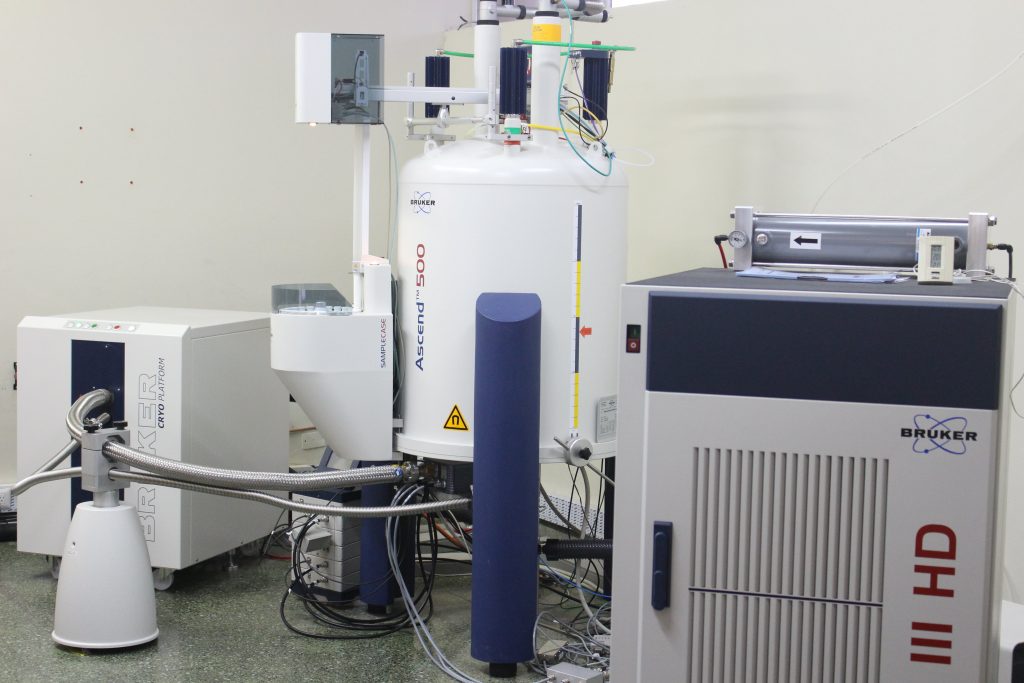 The Nuclear Magnetic Resonance (NMR) Facility at the Pontificia Universidad Catolica del Peru, the only NMR laboratory in the country, initiated its activities in 2003. The first instrument, a Bruker AC300 300 MHz, was upgraded to a Bruker UltraShield 300 MHz with a AVANCE III console in 2010, then, in 2015 to a Bruker Ascend 500 MHz with AVANCE III HD 500 MHz (equipped with an auto-sampler) and, more recently, with a Bruker CryoProbe. The facility is managed by Prof. Helena Maruenda (Organic/Analytical Chemistry) and Dr. Juan Lopez (Biomolecular NMR).
The instrument is dedicated to routine organic chemistry analysis and to the NMR metabolomic analysis of Peruvian fruits and other agricultural products. In collaboration with Dr. Roberto R. Gil (Carnegie Mellon), the structural configurations of several chiral natural products have been established. Our goals are now centered in pursuing biomolecular NMR aided by Dr. Tatyana Polevnova (U. Delaware) and Dr. Guy Lippens (CNRS-INSA Toulouse) to strengthen a new line of research within the facility "Nuclear Magnetic Resonance for Food and Health Science".
Our fields of research
 Analytical chemistry/Metabolomics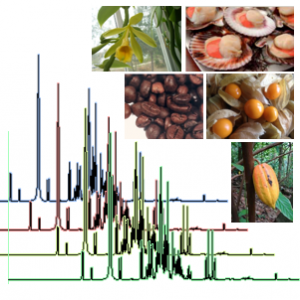 Metabolite profiling based on NMR has become a widely applied analytical tool for the identification and discrimination of fruits and other agricultural products according to species, origin, and ripeness, among others. Our interest focusses on different scenarios associated with the Peruvian agroindustry. The discrimination of plants where phenotypic variations are not evident morphologically, the exploration of Vanilla species from the Peruvian amazon as a potential source of new vanilla essence, the determination of optimal roasting conditions of specialty coffees, and the quantitation of carmine in cochineal extracts, are a few examples of studies being conducted in our laboratory in collaboration with several local companies and organizations.
Organic synthesis/ Natural products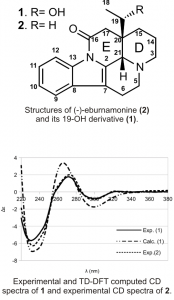 Trypanothione reductase (TryR) is a key enzyme in the metabolism of Trypanosoma cruzi, the parasite responsible for Chagas disease.  The available repertoire of TryR inhibitors relies heavily on synthetic substrates of limited structural diversity, and less on plant-derived natural products. Our research is centered in searching for new lead natural product skeletons as inhibitors of TryR from the Peruvian flora. The information obtained from the in vitro and in silico evaluation of the potential leads against TryR, with no in vitro and in silico affinity for human glutathione reductase, is used to optimize the binding mode of the natural product lead through convenient chemical derivatization. Residual dipolar couplings enhanced NMR, in collaboration with Dr. R. Gil, are used to  assign the absolute configuration of promising natural product leads.
Bioanalytical chemistry/optical biosensors
Novel methods in food and health sciences based on sensing devices associated with antibodies and oligonucleotides molecular probes are the focus of this line of research. The main objective is to improve the scope of traditional separative methods without compromising sensitivity and selectivity. The optical properties of metallic nanostructures, combined with vibrational spectroscopy or UV-Vis-NIR light are being used to analyze biomolecular systems as well as to quantify the presence toxins in agricultural products. We employ NMR to characterize the binding recognition between molecular probe and analyte.
Members

 Dr. Helena Maruenda (Group Leader)

 Dr. Juan Lopez (joined 2015)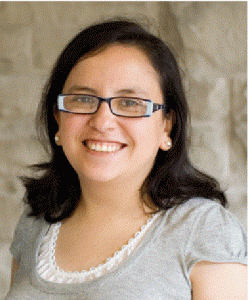 Dr. Betty Galarreta (joined 2013)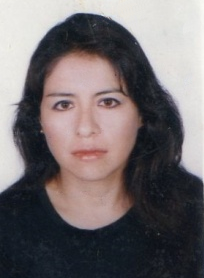 M.Sc. Ana Gonzalez (joined 2006)

 Dr. José Carlos Ugaz (joined 2016)

 Dr. David Toubiana (joined 2017)
Collaborators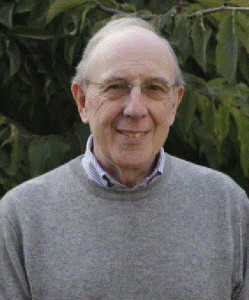 Dr. Geoffrey A. Cordell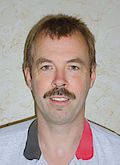 Dr. Guy Lippens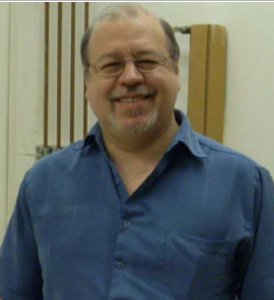 Dr. Roberto Gil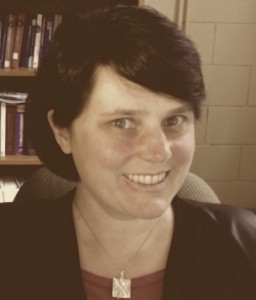 Dr. Tatyana Polenova
Some of our current and former members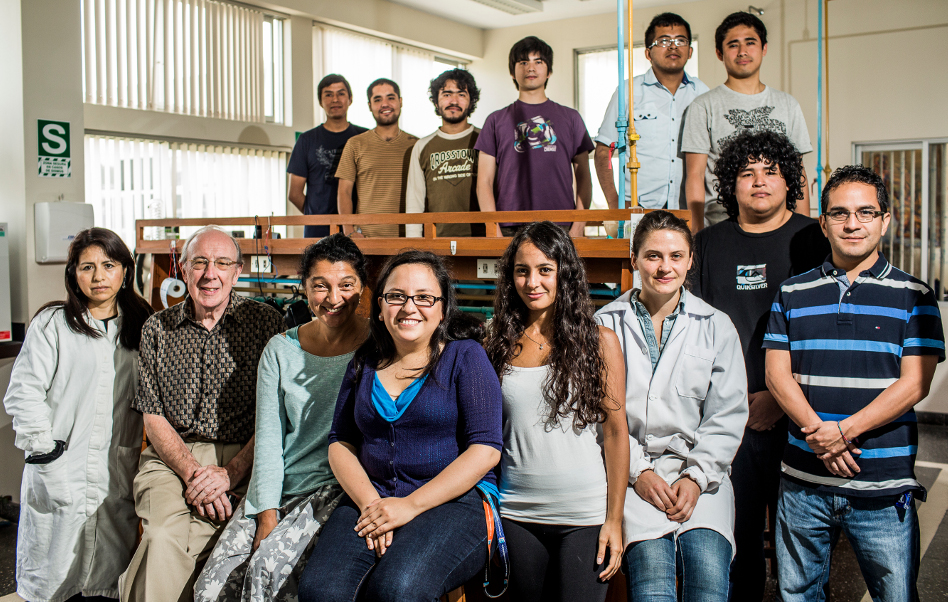 From left to right: (back row) Christian Cañari (grad student-UC Berkeley), Alvaro Zevallos (undergrad student-PUCP), Rodrigo Cabrera (Master student-PUCP), Alonso Arguelles (grad student-U Michigan), José Montero (former undergrad student-PUCP), James Cabrera (grad student-U Texas at Austin); (front row) M.Sc. Ana Gonzalez, Dr. Geoffrey Cordell, Dr. Helena Maruenda, Dr. Betty Galarreta, M.Sc. Vanessa Leyva (former student), Anastasia Gant (former Fulbright Fellow, grad student-Duke U), Victor Zapata (former undergrad student-PUCP), M.Eng. Alex Nieva (former member); missing: Dr. Juan Lopez, M.Sc. Nieves Flores, and Linda Soto (undergrad student-PUCP).
Publications of members
Dr. Helena Maruenda (2012-to date)
Dr. Betty Galarreta (2013-to date)
Dr. Juan Lopez (2013-to date)
Dr. J. Lopez has recently joined our NMR facility and his expertise in  biomolecular structural characterization  and development of new NMR methodologies, achieved in an effort to learn more about neurodegenerative diseases such as Parkinson's and Alzheimer diseases, will now be directed towards orphan endemic diseases such as Chagas, mucocutaneous leishmaniasis, and Uta ailments.
Dr. David Toubiana (2012 to 2016, Selection)
https://scholar.google.co.il/citations?user=SZyOnEkAAAAJ&hl=en
Some additional equipment
Bruker Esquire 6000 ESI-MS

Agilent HPLC 1200

Agilent GC-FID 7890A

Agilent GC-MS 5977A

Perkin Elmer LS55 Fluoresence Spectrometer

Perkin Elmer FRONTIER FTIR (NIR-MIR)

Perkin Elmer LAMBDA 850 UV-Vis

FEI Quanta 650 SED-EDX

Bruker D8-Discover XRD

Bruker S8-Tiger XRF

Renishaw´s Raman InVia Reflex
Pontificia Universidad Católica del Perú | Av. Universitaria 1801, San Miguel, Lima 32, Perú
Contact information: hmaruen@pucp.edu.pe